We all are using the Internet of Things in our daily lives, though inadvertently.
Wi-Fi enabled bulbs are no longer a concept lost in metaphor. You can operate the lights around your room with just an app installed on your smartphone. Smart locks have already become a crucial hallmark of modish residential infrastructure. And, mirrors coupled with AI assistants show real-time notifications literally on your face.
The Internet of Things or the IoT isn't just aimed at home life. It's coming to businesses and industries with great tempo and transforming the physical ecosystem. It's only lamentable that despite using and being surrounded by the goodness of it, many of us still don't know the drill behind it. IoT has been sharing a modest, self-effacing space, which goes on to prove what subtle piece of technology it is.
I understand, not everybody has a prowess for technology and the aptitude to understand its concepts and wordings by merely reading a couple of definitions.
So, I've got a complete guide on IoT, which is written as plainly as you expect. In this post, I'm going to briefly talk about the Internet of Things, its use cases, and the revolutionary findings in this burgeoning space. Also, I will discuss my recent learnings on the IoT, consolidate my readings from various reports on the IoT adoption, and implementation strategies using Software AG Cumulocity IoT for the organizations.
A Basic Primer on the Internet of Things
The Internet of Things empowers physical devices with internet capabilities and integrates them with modern computing platforms to exchange data, which is analyzed, acted upon, and integrated with business applications. It helps in reducing manual exertion, achieving operational improvements, enhancing customer experience, and gaining economic benefits.
When I first heard about enabling the internet capabilities for the physical things such as vehicles and regular home appliances, I was very curious to know if it would be ever possible.
It didn't take too long to realize impossible has become possible now.
The Methodology: Essentially, the physical things are embedded with electronics, software, and sensors with an aim to read physical properties such as touch, motion, temperature, pressure, light etc. A network of physical devices is created to enable data exchange between them.
The Revolution: Even though the word IoT was coined by Kevin Ashton in 1999 in a presentation to P&G, it has received alarmingly increased focus since 2012.
A study found that the world has nearly 9 billion IoT devices available across various industries, creating a new IoT-led economy for the organizations. The count is expected to grow to 25 billion by 2020 and 75 billion by 2025 on an average, indicating the exponential growth of the need for the IoT to drive the digital businesses.
According to Forbes, the investment in the IoT market is predicted to grow to $457 billion and the global market of IoT is projected to grow from $2.9 trillion in 2014 to $8.9 trillion in 2020.
What's Industrial IoT?
The Progressive Insurance's snapshot device is nothing, but an example of an IoT device. When plugged into a vehicle (a physical thing), it collects data about the driver's driving habits and behaviors and feeds the assembled data to the Progressive device to help them come up with a more personalized quote for their customers, delivering superior customer experience.
This is one example. There's absolutely no dearth of possibilities as to how IoT devices installed in the vehicles can help both consumers as well as the vehicle manufacturing companies in ensuring continuous improvements in the industry.
To summarize, Industrial IoT unlocks business value across industries by providing insights into customer behaviors, indicating the best actionable practices to achieve standards of experience, and generating more revenue streams while keeping the costs substantially low.
The Ws and H of IoT Adoption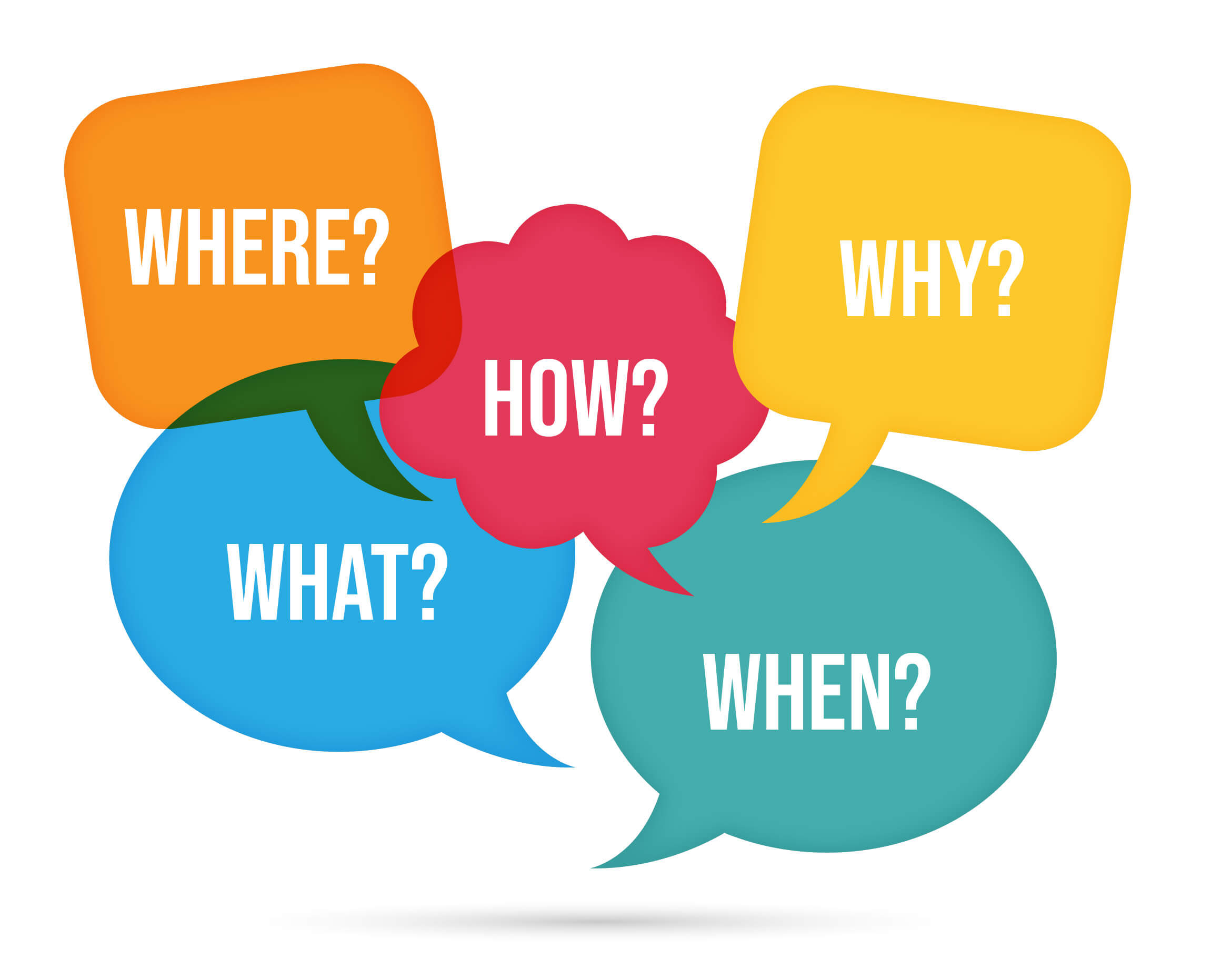 Why IoT?
Businesses don't shy away from adopting a technical revolution if they are convinced of the business value it brings to the table.
For weighing up the pros and cons of a technical revolution, it's important that businesses take a 360-degree view of their core capabilities and initiate a thought process that generates functional use cases for them as well as the corresponding industries.
For example:
Proactive identification of a need for a vehicle model recall in the auto manufacturing industry;
Preventive maintenance of an electric grid in the Energy & Utilities industry; 
Tracking a truck in the transportation industry; 
Monitoring ATM machinery cash status in the Financial services industry; and
Analyzing consumer product usage behavior across all the industries
When IoT?
Once a definite thought process is conceived and added to the radar, the next step is figuring out the right time to prioritize the solution using IoT. There's a catchphrase that perfectly sits well with the ever-changing dynamics of the IoT industry—'Now is Already Late.' True, because the pace at which the IoT trend is engulfing the global market across industries, it's very probable that businesses might fall back in the competition if they don't prioritize the technology immediately.
'Whats,' 'Hows,' and 'Wheres' of IoT?
According to a Forrester report, the initial challenge of the IT leadership in strategizing the idea of the IoT is to identify the options of technology platforms available, select the right platform, and decide where to deploy it.
The technology platforms include:
Devices hardware and software
Historical, real-time, and predictive analytics platforms
SaaS / PaaS / On-premise
Whos of IoT?
This is where organizations have to choose an implementation vendor. All considerations must be vetted on several factors, including prior IoT implementation experience, the level of participation, contribution in the IoT research, and a foresight into what the future of IoT might contain.
The Arithmetic of IoT Implementation
Software AG, an enterprise software company and a provider of an Industry-leading IoT Platform "Cumulocity," recommends that organizations shall consider the three-phase approach during the fresh IoT implementations.
Phase – 1:  Data-driven Actions
Improve existing processes to reduce downtime and improve customer satisfaction by:
●    Collecting data and using it in a standalone process. The requirements include:
       o   Connect assets and monitor data    
       o   Visualize and analyze the collected data
       o   Generate reports
       o   Trigger alerts and actions
●    Providing consumption-based pricing
Phase – 2: Data-driven Process Integration
Get newly integrated and data-driven processes to automate and react proactively.
●    IoT solution merges with the existing processes and IT. The requirements include:
       o  Data and Enterprise IT integration
       o  Cloud and Enterprise IT integration
●    New processes to capture the data value 
      o  Create new business and IT models
Phase – 3: Learn and Innovate
Discover new products, new services, and new insights.
●    Data is analyzed for patterns. The requirements include: 
       o    Engines for Historical, Real-time, and Predictive Analytics
       o    Machine Learning Capabilities
●    Business transformation
●    Tailor new products and services
The chosen IoT platform solution should support device management, IoT networks, protocols, standards, security, visualization and reporting capabilities, integration with Cloud-based services, and various technology-agnostic analytical engines, among more.
In my next blog, I will narrow down to core IoT concepts and will deep dive into the technicalities of IoT like Device Management, Analytics, and Cloud Integration, etc.